Friends: The Ultimate Gift Quiz
Friends is the gift that keeps on giving.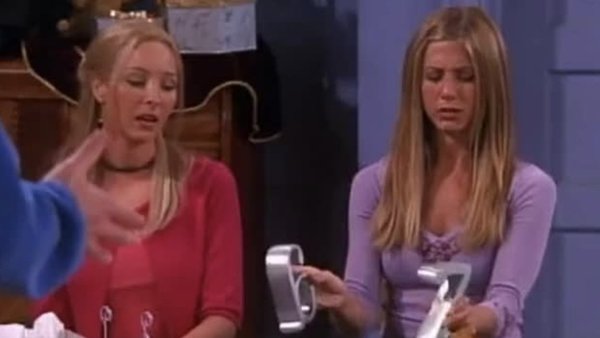 As with any group of pals, in Friends there's always a birthday, celebration or holiday season around the corner... which can mean only one thing. Presents!
Across the 236 episodes of the show, we saw the gang open wedding gifts, get presents to mark their 30th birthdays, and even give each other meaningful things just because.
We saw Phoebe and Rachel go searching for Monica's hidden gifts, and they even convinced Chandler to help out with that search. We also learned that Rachel likes to receive presents that she can return to the store, and we even saw the gang treat themselves to something they've always wanted.
How much can you remember about all the gifts that were exchanged throughout the 10 seasons of Friends?
Can you recall the gifts that Chandler and Joey hastily bought at the gas station on Christmas Eve? Do you recall who it was that bought Phoebe her first bike? Only huge fans of the show will remember Emma's first birthday.
It'll take the biggest of Friends fans to get every question here correct. Can you prove your knowledge? Let's find out!
Don't forget, all the answers can be found at the end of the quiz. Good luck!
1. Who Bought The A Z Bookends To Give As A Gift?