Friends: The Ultimate Party True Or False Quiz
The One With All The Parties.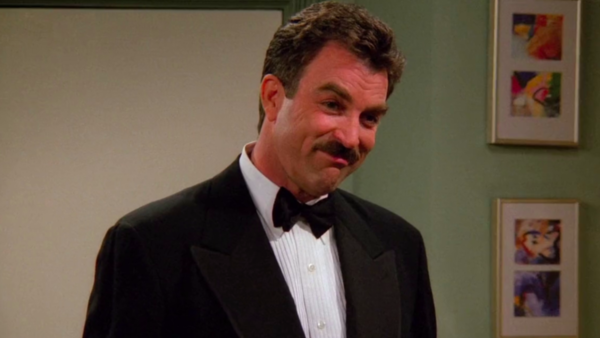 The iconic Manhattan gang loved parties - birthdays, galas, soap opera parties, new year's eve, bridal and baby showers. Not to mention the Halloween party - one of the best episodes of any sitcom. Every party organised by the legendary sextet was a success with funny turnovers and experiences.
So, the bottom line is that you don't have to be the party wizard Gandalf to have a great time. You can just be creative like Phoebe, organised fun lover like Monica or a cute cheerleader like Rachel. Or you can follow the footsteps of stripper oriented Joey, routine performer Ross or the eccentric dancer that is Chandler Muriel Bing. Just don't panic if the knob on your radiator breaks, because you can always turn your usual party into a sauna party, until Joey fixes it...
Well, let's see how well you remember the episodes where the gang went wild, got drunk or did something crazy. And by something crazy, we mean Joey kissing Chandler at midnight!
We hope you all have as much fun as the Central Perk visitors had throughout the series while passing our party quiz!
1. Monica And Phoebe Catered For Richard's Party.