Friends: The Ultimate Phoebe Buffay True Or False Quiz
Only the biggest fans of Friends will be able to work out which statements are true and false.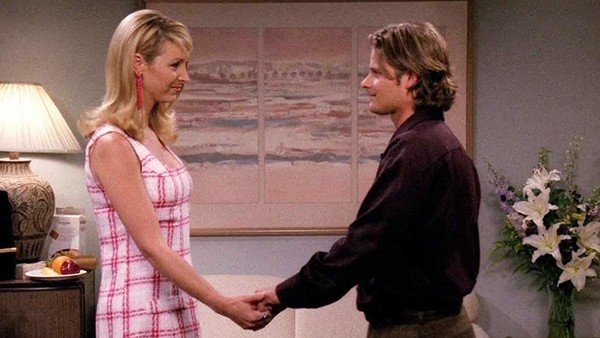 Phoebe Buffay is a sitcom character like no other. Her quirky personality makes her not just lovable, but hilarious.Her quick wit and ability to look at life differently from the rest of the gang makes Phoebe stand out.
Unlike her friends, Phoebe had a difficult start in life. After her mother died she ended up living on the streets before eventually finding a career as a masseuse. Yet, Phoebe never really lets these bad times in her life get her down. Phoebe is unequivocally herself and we love her for it.
Do you know everything there is to know about Friends' Phoebe Buffay? This quiz features 12 statements about Phoebe, all you need to do is work out if they are true or false.
Can you remember which language Phoebe learnt whilst living on the streets? Do you know what it was that Phoebe found in her can of soda?
Only the biggest fans of Friends will have what it takes to correctly identify which statements are true and false. Let's see how many you can score correctly!
Don't forget, all the answers can be found at the end of the quiz. Good luck!
1. Married An Ice Skater Called Duncan.