Friends: You'll Never 100% This Phoebe Fill In The Gaps Song Title Quiz
Yes, yes, yes, we all know Smelly Cat but what about Phoebe's other lesser-known tracks?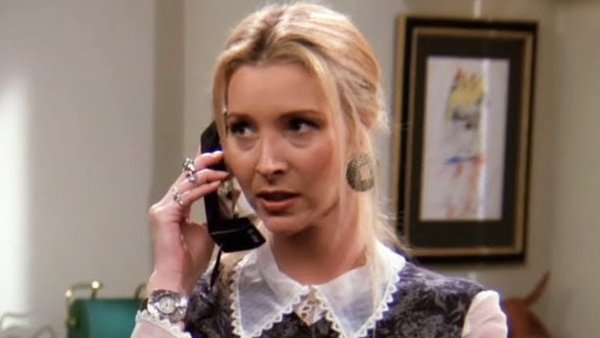 Yes, yes, yes, we all know Smelly Cat…

Throughout Friends' ten seasons, Lisa Kudrow's Phoebe Buffay was famed for her singing and guitar playing – and Pheeb's biggest hit was clearly Smelly Cat.
Of course, there are a lot more stings to Phoebe's bow when it comes to her song writing ability, with Smelly Cat just when of a whole multitude of songs Kudrow's character put together during Friends' legendary run.
As well as Smelly Cat, you may remember Phoebe Buffy for such classics as 'Shut Up And Go Home', 'You Suck!', 'Who Will Performer The Ceremony?', 'Little Fetus', 'Dumb, Drunken B*tch' and ' Two Heart Attacks'. All absolute bangers, we're sure you'll agree.
If you actually do remember those songs, you could be in with a slight chance of doing well here. For the rest of you, though, a tough old quiz lies in wait – as we ask you to fill in the gaps of these Phoebe song titles.
A quiz that really will separate the casual Friends fans from the genuine die-hard Friends fans, it's time to complete these brilliant, bonkers or outright bad taste song titles dreamt up by the erratic brain of one Phoebe Buffay.
1. "Suicide And A…"