Futurama: The Impossible Professor Farnsworth Quiz
How well do you remember the chief executive officer of Planet Express?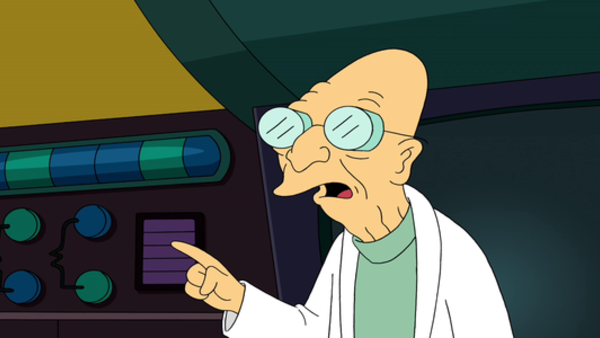 The cult animated sci-fi comedy, Futurama is set to return to television screens in 2023 and fans can't wait to see what the Planet Express Crew have in store.
The show was initially cancelled in 2003 after just four years on air. However after fans went into complete outrage, it made a comeback and went on for a further few seasons until it was cancelled again in 2013. So, it's fair to say that we have waited a long time for the shows second revival.
Whether you love the show because of its characters, concept, or something completely different, there's no denying what a great show it is. And one character who has always been seen as a favourite amongst fans is Professor Farnsworth.
Farnsworth is extremely intelligent and has many great accomplishments to be proud of. He is the chief executive officer and a shareholder of Planet Express and is the great uncle/great grandfather of protagonist, Philip J. Fry. But what else we really know about him?
The following questions will test even the diehard Futurama fans. Are you up for the challenge?
1. What Is Professor Farnsworth's First Name?