Game Of Thrones: 12 Ups And 5 Downs From Season 7
"A long and bloody tale. To be honest, I was drunk for most of it."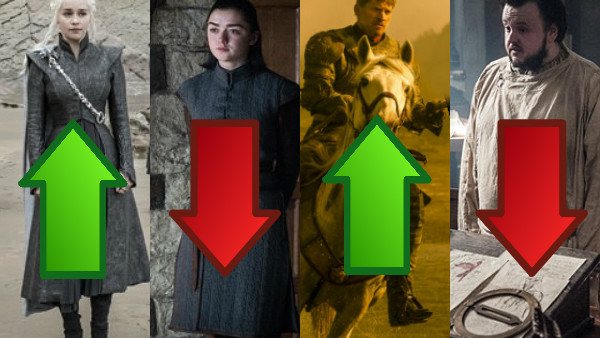 The last flaming embers of Game of Thrones Season 7 have died out, the Wall has come crashing down, the joy has turned to ashes in our mouths, and it really was all c*cks in the end. Well, maybe.
Season 7 was a year unlike any other on Game of Thrones, and not just because it started in summer and only ran for seven episodes.
While there were fewer instalments this year it was, in some ways, a much bigger season than ever before. Whereas previously the effects and extras-heavy set-pieces would come but once a year, here they seemed to arrive every other episode.
On the flip side, it was also one of the more divisive and criticised runs of the show so far, with bad ideas, incomprehensible rules of travel, and some storylines that didn't quite work. We're no longer in the Great Game but the endgame, and this season mostly served to set that up.
It was at times beautiful, on occasion baffling, but above all brilliantly entertaining, and while not the series' strongest year, it still had a lot to love.