Game Of Thrones: 7 Big Problems With Season 5
No hope, no resolution, no important scenes in Dorne.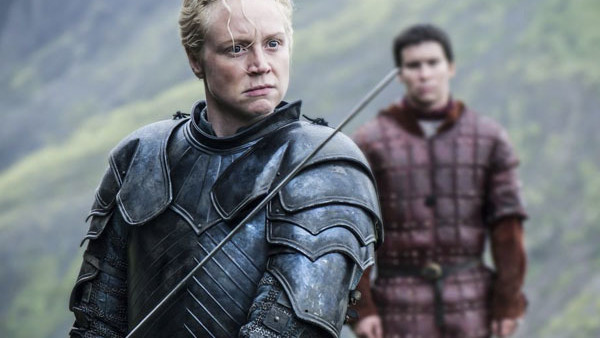 Game of Thrones' fifth season had some pretty glaring problems, but the biggest ones can't even be blamed on the underwhelming source material. No, there were plenty of issues these showrunners created all on their own.
Some disappointments with the season were inevitable, as books four and five were easily the weakest in the series. After the extreme highs of the Battle of the Wall and Tywin's death, it suddenly felt like George R.R. Martin had run out of steam. In these novels, a bunch of storylines go absolutely nowhere, and many of Martin's new characters are just flat out boring. Then things end just as the action is getting started. The books were truly a slog, a massive step down from the original three.
So the showrunners had their work cut out for them this year, and some of these same disappointments carried over into Season 5. There were once again plenty of boring plot threads, characters doing nothing, and a massively unsatisfying ending. But in addition, some storylines which were excellent in the book were completely botched on screen, with flat characters and boring plotting every week. The tone was also completely off compared to the book, and everything with Ramsay and Sansa that was invented for the series was just flat out horrible.
Now that the show has passed the books and the showrunners will be writing mostly on their own, these problems really need to be addressed. Here are the 7 biggest issues with Season 5.
7. Dorne
Oberyn Martell was one of last season's greatest achievements, and Pedro Pascal delivered an unbelievable performance as a guy who doesn't wear a helmet at the most vital of moments.
So fans were ecstatic about the show moving to Dorne this year, a new part of the world where Oberyn is from. But although Dorne had its moments, this whole thing was pretty disappointing. 
The Sand Snakes should have been badass on the level of Oberyn, but instead they blended together into a trio of cliche characters, constantly spouting out revenge monologues and spending most of the season not accomplishing anything. It seemed like the writers just assumed everyone would love the Sand Snakes, so they didn't even bother fleshing them out.
There were also some scenes in Dorne that were just a waste, like when one of the Sand Snakes poisons Bronn, messes with him for a bit, and then just gives him the antidote. What was the point of that? Luckily, the season ended with something actually happening when Myrcella was assassinated, which should lead to an interesting conflict between Dorne and King's Landing next year. But overall, this wasn't a great introduction to Dorne, and a lot of time spent there now kind of feels like a waste.