Game Of Thrones Casts Jim Broadbent In Significant Role For Season 7
It's about time.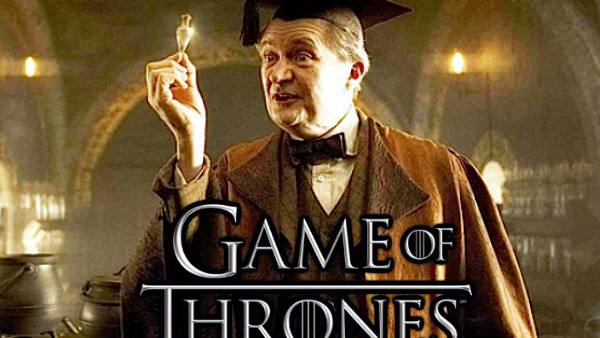 How has Jim Broadbent not already been in Game of Thrones?!
That was the first though that crossed my mind upon hearing the casting announcement. The second was a resounding 'yes, finally!'
Broadbent in Thrones makes such perfect sense that it really is hard to believe he hasn't already appeared in the series, given the show is a who's who of British acting talent, and the Oscar winner has starred in everything from Only Fools and Horses to Harry Potter (becoming the latest cast member to join Thrones, after the likes of David Bradley and Natalia Tena).
So, now that he's finally headed to Westeros, who is he playing? Obviously HBO are keeping very quiet on that front for now, with Entertainment Weekly (who broke the news) only stating that it's a "significant" part.
While that could be slight misdirection, much like Ian McShane's high-profile casting last year led to just one episode, there's hope Broadbent will be in for a longer stint. Based on the casting call that leaked a couple of weeks back, he would fit the "priest...with moral authority and gravitas."
In terms of book characters, the first one that came to mind for Broadbent was Archmaester Marwyn, aka Marwyn the Mage, since the Citadel is one of the locations where we're likely to meet a few new characters, and he would be a great fit for the role. Alternatively, maybe this is the year Howland Reed will finally turn up, and though Broadbent's perhaps a little too old, he could still pull it off.
Whoever he's playing, it's great that we're going to have the actor in Game of Thrones.
Who do you think Jim Broadbent will be playing? Share your thoughts and hopes down in the comments.