Game Of Thrones Season 6: 10 Ups And 2 Downs From 'The Red Woman'
F**k prophecy. F**k fate.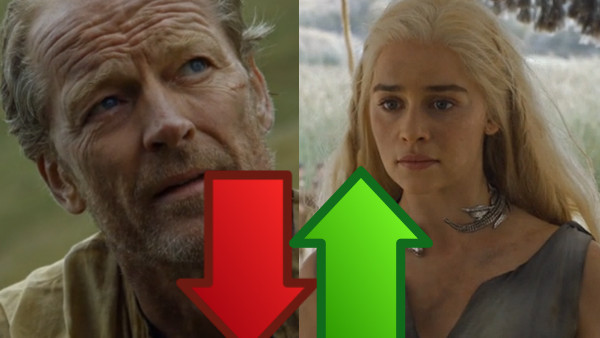 It's back. It's finally back.
After an agonisingly long wait, the sixth Season of Game of Thrones is now underway, and after the Season 5 finale killed off multiple characters, broke down a few others, and left multiple threads hanging, there was a lot that needed to be addressed.
Of course, the big question going in was about Jon Snow, and his status. HBO, and Kit Harington in particular, have spent the last nine months saying Jon is dead, and that's reinforced with the opening shot here (once the catch-up and credits are out of the way). It's their way of saying 'look, we told you so', but also says the exact opposite as well.
After establishing that cruel fact, we're off on a tour around Westeros and the lands across the Narrow Sea. It zips between various characters and locations, making pit stops in King's Landing, Winterfell, Braavos, Meereen, and the grass sea, before ending up at Castle Black in time to make the episode's major reveal, one that has nothing to do with Jon Snow - and yet could have everything to do with him.
It was a good return to the Seven Kingdoms (and beyond), one that was filled with tension throughout, and set about re-establishing the pieces on the board. It wasn't a completely great episode, with a couple of issues, but it still managed to get a lot right.