Game Of Thrones Season 7: 7 Major Fan Theories About Jon Snow & Daenerys Targaryen
Ice is finally going to meet fire.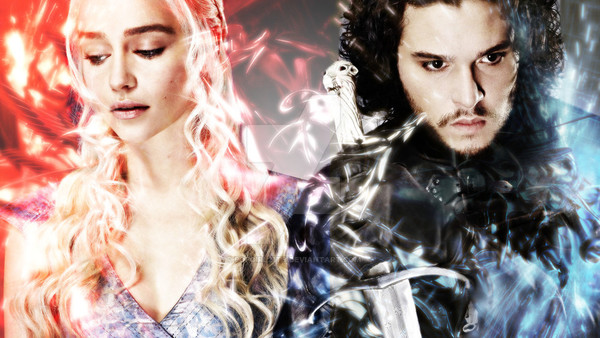 King meets Queen. Nephew meets aunt. Ice meets fire. Jon Snow meets Daenerys Targaryen.
The biggest character meeting in Game of Thrones history is about to go down, as the Lord of Winterfell heads to Dragonstone for an introduction to the Mother of Dragons, which we'll get to see unfold in episode 3, The Queen's Justice.
It's a meeting that is, to some fans, over 20 years in the making: the two are the main heroes of A Song of Ice and Fire, and subsequently Game of Thrones, yet have constantly remained worlds apart. Both are rulers, despite the obstacles in their way (being a bastard and a woman respectively); both have some control over large, fearsome beasts; both are potential saviours of the realm; and, as confirmed in Season 6, they are related to one another.
While the meeting might not change much immediately, it is almost certain to have a huge impact on the series' endgame. And, since this is a moment that has been speculated on over the course of six seasons, five books, and two decades, there are a number of theories about what that might be.