Game Of Thrones Season 7: 7 Rumours Confirmed By The Trailer
7. Battle At Casterly Rock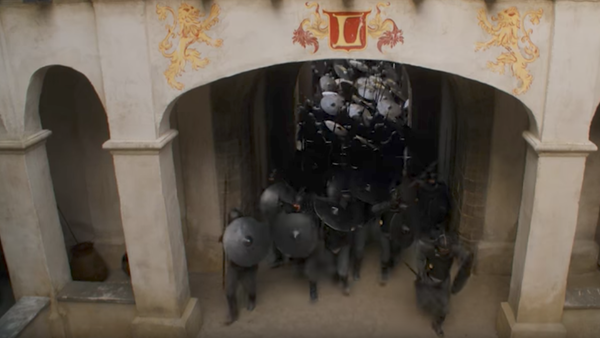 One of the exciting rumours that first started being mentioned last year was that we were finally going to see Casterly Rock.
The seat of House Lannister, it's long been getting mentioned on the show, but never actually appeared. That's all about to change now though, with the castle making it into Season 7.
This was first reported by GoT fansite Watchers on the Wall back in November, whose sources told them the Almodóvar del Río Castle in Spain would be serving as Casterly Rock, with Jacob Anderson (Grey Worm) spotted on set.
That certainly suggested a battle between the Lannisters and the Unsullied taking place there, and lo and behold, that's exactly what we get in the trailer. And it doesn't look too good for the Lannisters.