Game Of Thrones Season 7: New Photos Reveal Daenerys Riding Drogon In Battle
Dracarys!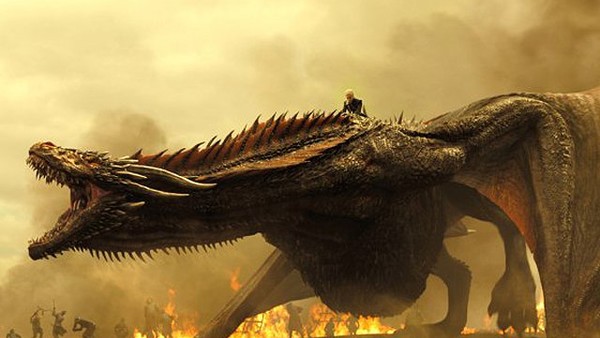 Seven hells!
Following on from the 15 new photos debuted last month, EW have revealed another bunch of images from the upcoming seventh season of Game of Thrones - and one of them is an absolute jaw-dropper.
The image - above - sees Daenerys atop Drogon in the midst of battle, and as was reported last year, the biggest of Dany's dragons is absolutely huge. It's quite a sight to behold, really, and is a shot taken from one of the upcoming episodes, meaning we'll get to see that scene in all its fiery glory.
It's not easy to tell exactly where that is, but presumably it comes fairly early on in the new season (otherwise it's unlikely HBO would give it away), and could be part of a likely battle with Euron Greyjoy. Something tell me Daenerys has the upper-hand here.
The other images aren't quite as attention grabbing, though there is one of Arya on horseback which could, feasibly, be at Winterfell, and what looks like Jon leaving his home, alongside some behind-the-scenes images.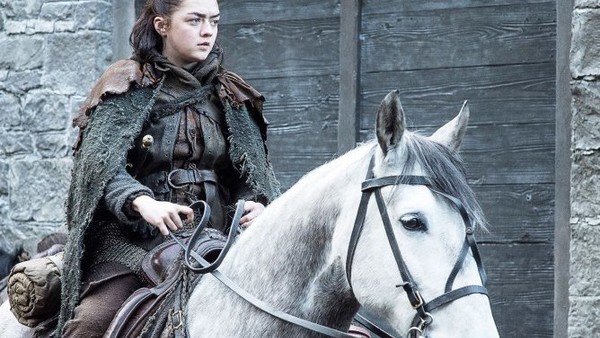 It's further continuation of the slow tease from HBO for the long-awaited new season - which will contain just seven episodes - and with the press junkets really getting underway too. Also via EW, actor Iain Glen (Jorah Mormont) said the new scripts were the best yet:
"I wrote to Dan and David and I said I thought they were the best seven episodes they've ever written. The story is going toward a conclusion. There's no sense of treading water. You have storylines colliding. And the evolving drama and relationships are as good as they have ever been. It definitely feels like the beginning of the end game."
Hopefully all this promotional work means a trailer isn't too far away, because we need something more to tide us over until July 16.
Are you excited for Season 7? Share your thoughts down in the comments.