Game Of Thrones Season 7 Trailer Reactions: 7 Ups And 3 Downs
"We're the last Lannisters. The last ones who count."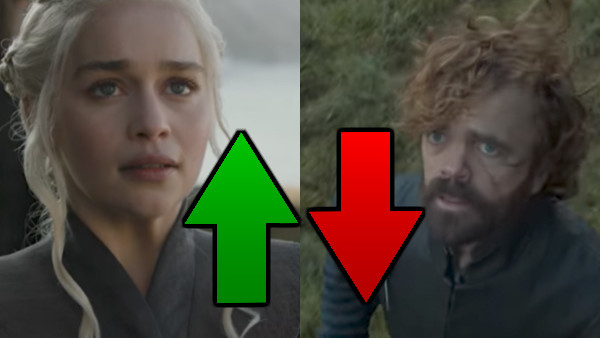 Unless you've been hiding out Beyond-the-Wall (and really, that's the worst place to possibly be right now), then it'll have been impossible to miss the Game of Thrones trailer that landed this week.
The first proper tease for Season 7, it's already broken all manner of records, with a reported 61 million views across all platforms in 24 hours, which is pretty insane.
It does start to make sense, though, when you consider just how long we've been starved of Game of Thrones - it's around 11 months since it left our screens, and it feels a hell of a lot longer - as well as the fact the trailer itself is pretty great. Granted, HBO could've just uploaded a video that had nothing more than the title and it would still have tens of millions of views, but quality helps.
The trailer includes most fan-favourites, and does a good job of building the hype for Season 7 (as if help were needed in that regard). It leaves us with plenty of questions, and there's a lot that demands a closer look, either for hidden details or just to appreciate its majesty. But while it mostly gets it right, there were still a few issues with it.