Game Of Thrones: 7 Things We Learned From "The Mountain And The Viper"
7. The Wildlings Have Hit Mole€™s Town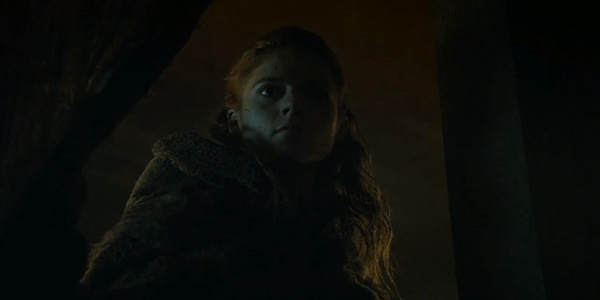 Tormund Giantsbane, Ygritte and the rest of the wildlings have been slowly making their way to the Wall this season, and they€™ve reached the second-to-last stop: Mole€™s Town. During a rowdy evening of Guess Which Tune I€™m Belching and all-around debauchery, Gilly gets into a heated confrontation with one of the prostitutes about her baby. Suddenly, she hears a noise outside. The prostitute says it€™s just an owl, but growing up north of the Wall, Gilly knows better. Suddenly, the village is attacked and almost everyone is slaughtered. Luckily for us, Gilly catches a break. While Ygritte kills the remaining whores in the tavern, she hears a baby crying. Lifting back a curtain, she finds Gilly with her baby in the corner. In a moment of mercy, Ygritte signals Gilly to be quiet and leaves her alone. Of course, news of the neighboring town being ravaged travels fast to the Wall. Sam, Jon and their Night€™s Watch friends discuss the implications. Sam feels guilty about leaving Gilly there because he knew other villages were being attacked, but after a pep talk from the guys, he wonders whether she€™s still alive. More importantly, though, is that if the wildlings will arrive at the Wall soon, that means Mance Rayder€™s army is close as well. 102 men (it was 105, but three of their brothers were killed at Mole€™s Town) will have to fight 100,000 soldiers. We€™re getting down to the wire. The big showdown between the Night€™s Watch and the wildlings is almost here. Next week€™s episode is titled €œThe Watchers on the Wall,€ and is being directed by Neil Marshall, who directed the season 2 episode €œBlackwater.€ Although this hasn€™t been confirmed, it€™s possible this means that we€™re getting another hour-long battle epic next week with the other stories being set aside to focus on the Battle of the Wall. Either way, use the time you have left wisely, Night€™s Watch men. War is hell, and hell is coming straight for you.