Gilmore Girls Quiz: Can You Complete These Rory Gilmore Quotes?
My books look sad. Can books look sad?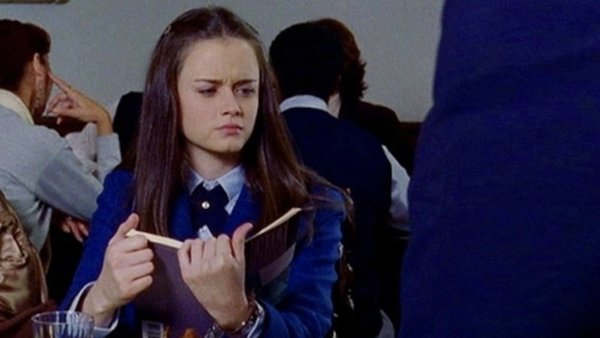 For 7 seasons and a revival we all got to know the Gilmore Girls. The show revolves around Lorelai Gilmore and her daughter Rory.
When we first meet Rory she's just beginning life at a new school. Starting life at Chilton she goes from being the brightest student in her school to struggling. Of course being Rory, she makes sure she puts in the hard work and finishes her time there as Valedictorian.
We get to see Rory grow up and make mistakes in the show. Her first boyfriend is Dean and although things seem perfect at first, Rory can't help but fall for the bad boy Jess. Next comes Logan, the rich kid who isn't quite the stereotype she thought he'd be.
Never without a book; Rory takes after her mother with a love of all junk food and coffee.
Are you the ultimate fan of the Gilmore Girls? We've taken some of prodigal daughter Rory Gilmore's greatest quotes and all you have to do is complete them. Will you prove yourself to be as knowledgeable as Rory and get 100% of the answers correct? Or will you flunk out of this quiz?
1. "I'm Just A Big, Fat ____ Loser With No Future!"