Good Luck Achieving 100% On This Seinfeld Quiz
Well! It's a quiz about nothing.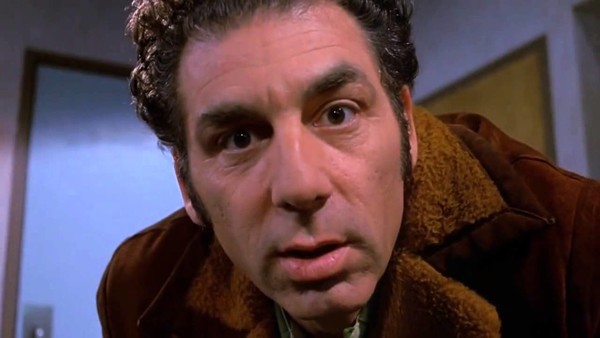 Seinfeld ran for nine seasons and a total of 180 episodes as fans got to know Jerry, Elaine, George, and Kramer during this run. Most sources claim that "Seinfeld" remains one of the best shows of all time, and it won several Emmys, People's Choice Awards, Golden Globes, and numerous other accolades to show for it.
The widely popular show is always regarded as a show about nothing. Still, despite the series not having a driving storyline, there was chemistry amongst the characters, hilarious side characters, and otherworldly antics that can make anyone burst out laughing, and fans loved seeing the show's comedic moments.
Throughout 180 episodes, several themes were touched on in the series, whether it had to do with struggling in a profession or maintaining a romantic relationship. This made for several hugely comical episodes with a relatable laugh for the audience around the globe, marking it as a huge hit, and people still watch the series when the reruns play on television.
The show also spawned a host of catchphrases and hosted an array of famous guest stars, including Debra Messing, Courtney Cox, Bryan Cranston, and others. The world they created around four downright misanthropic New York citizens is so vivid that it has stayed with us almost 23 years after the show ended. So, here's a quiz to celebrate those magical memories.
Seinfeld's got a massive worldwide fanbase, and it's likely some fans may claim they are capable of remembering all of the most trivial details from the show. But after taking this insanely hard Seinfeld quiz, they may realise that their memories are nowhere near as good as they thought. On the other hand, perhaps Seinfeld has imprinted on their minds forever? There's only one way to find out for sure...
Good luck!
1. Which Iconic Baseball Player Does Kramer See Dunking A Doughnut?