Gotham Season 5: 3 Ups & 1 Down From 'I Am Bane'
With the end nigh, the Fox series comes out firing on all cylinders.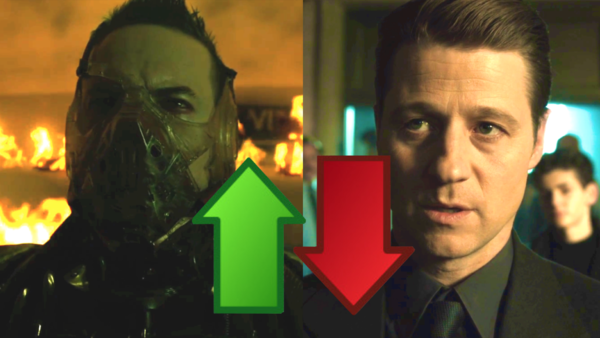 Contains spoilers from Gotham Season 5, Episode 10.
Gotham has been on a bit of a roll this year, with the final season having delivered a series of impressive episodes in a row. Unfortunately, we were deprived of an instalment last week when powers that be decided that another one-week break was necessary, but thankfully the Fox series is back on our screens now, this time with its third-last episode — and what an episode it proves to be.
As you can probably guess from the title, I Am Bane primarily centres around the birth of a certain Batman villain. After Gordon's former friend Eduardo Dorrance was seemingly killed in 13 Stitches, Walker had Professor Strange work his magic, ultimately transforming the soldier into a large, muscle-man with venom pumping through his veins.
In addition to all of the aforementioned drama, this instalment sets several of Gotham's final puzzle pieces in play, such as the completion of the submarine Oswald Cobblepot and Ed Nygma had been building in order to escape from the post-apocalyptic city. Barbara Kean also goes into labour at the most inconvenient of moments, which provides for plenty of great humour throughout.
The final season of Gotham hasn't really provided us with any disappointing instalments thus far, and you'll be pleased to know that I Am Bane has ensured that this trend continues.