HBO Sets Westworld Premiere Date, Says True Detective Season 3 Might Still Happen
Updates on The Leftovers, Curb, and many more.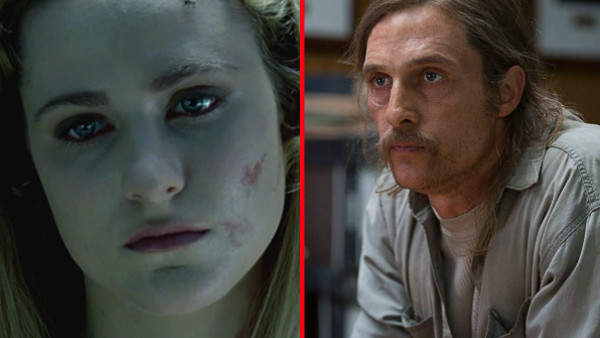 HBO have been offering some updates on a number of their big shows, and there's welcome news for anyone excited by Westworld or hopeful of more True Detective. For fans of The Leftovers, however, the news isn't so good.
During their Television Critics Association panel, the cable channel revealed that Westworld - the long in-development TV series adaptation of Michael Crichton's film of the same name - will finally premiere on October 2. There's no more exciting TV show to come this year, so it's great that we don't have to wait too much longer.
Two of HBO's other upcoming new series were also given premiere dates, as it was revealed that the Sarah Jessica Parker-starring Divorce (about a woman going through a divorce, funnily enough), and the Issa Rae comedy series Insecure would both premiere October 9.
As for True Detective, it appeared as though that series was dead, with a poor second season and word from HBO that they'd likely to something else instead with creator Nic Pizzolatto. Now, however, President of HBO Programming Casey Bloys has said that might not be the case:
"It is not dead. I've talked to Nic about it. I think both Nic and HBO are open to a third season. I don't think Nic has a take. He's working on some other projects but we're open to somebody else writing it and Nic supervising it, a lot of permutations. It's a valuable franchise for us. Not dead, just I'm not sure we have the right take for a third season yet."
It's understandable that they'd want to continue on a series that has a recognisable name and built-in fanbase, although it's difficult to see anything happening soon, or whether they can recapture what made it so great in the first season.
For some of the other anticipated HBO series, there were updates on the likes of Season 9 of Curb Your Enthusiasm, which should starting shooting later this year; the Deadwood movie, for which a script is still being written; and The Leftovers, whose third and final season will have just eight episodes, and air in the regular Game of Thrones springtime slot.
Are you excited for Westworld? Want to see more True Detective? Share your thoughts down in the comments.
Create Content and Get Paid
---