HBO's Westworld Will Be A "Revolution," Says Evan Rachel Wood
The revolution will be televised.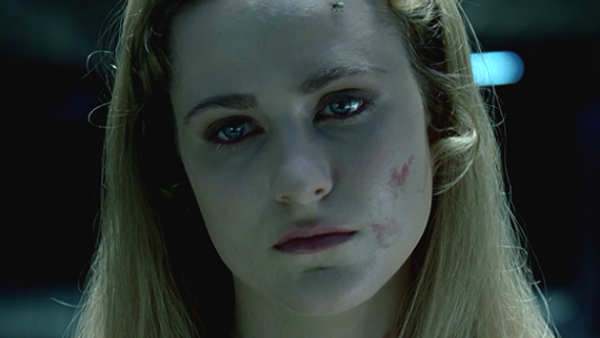 HBO's Westworld was already one of the most exciting TV shows in development before it dropped its new teaser trailer last week, but that clip sent the hype soaring.
The series looked extremely dark and intelligent, suggesting it's going to pose big questions about Artificial Intelligence while also offering a show full of mystery, suspense, and thrills, complete with some gorgeous Western vistas.
The show is set in a futuristic theme park where guests can live out their wildest and weirdest fantasies, thanks to the robot staff, before a glitch in the system unleashes chaos. It's got lots of talent behind the camera - J.J. Abrams is exec. producing, and Jonathan Nolan and Lisa Joy are the creators - and in front of it, with a cast including Sir Anthony Hopkins, Ed Harris, and Thandie Newton.
One of its stars, Evan Rachel Wood - who'll be playing a Western girl - has been speaking to Collider about the series, and had some hefty praise to offer:
"It's more of a revolution than a TV show. I don't think people are going to expect it. They've never seen anything like it. I've never seen anything like it. I'm excited."
Of course, anyone involved in the show is going to make the right noises, but those comments do sound like Wood genuinely believes them, rather than the typical promotional fluff. In the interview, the actress also speaks about how the show isn't what people expect, that it left her looking at the world in a new way, that her character is "really revolutionary... for women," and how her role evolved, saying:
"I still didn't know, until about Episode 4 or 5, and that's when I really understood what the show was and what character I was playing. I had to go off and have a mini panic attack because I realised what was on my shoulders and just how it was surpassing my expectations. It was such a bigger picture than what I thought it was."
Given the show was already sounding incredibly exciting, these comments really add to that. It's nice to hear something beyond the usual soundbites about it being great and the cast going a bit deeper into what the show and their character will offer, and how the show will challenge people, and it really does sound like everyone involved believes they've got something very special on their hands.
Come October, we'll see if they're right.
Create Content and Get Paid
---