House Of Cards Season 5: 23 Biggest WTF Moments
"Meet your new daddy."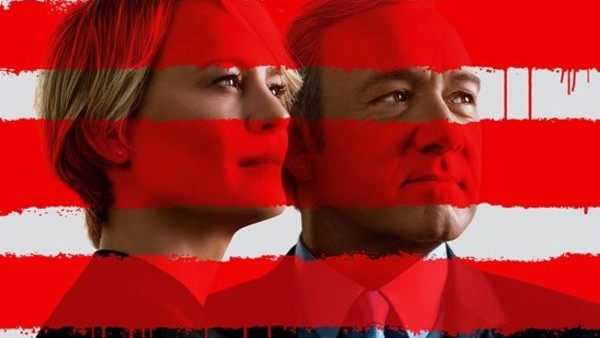 Amidst a U.K. General Election and continued political insanity in the U.S., House of Cards arrived on Netflix last week with a real challenge on its hands.
The series typically showcases the darker, more outlandish side of politics, but with the current heightened climate it needed to somehow raise the bar once again, without going too far into the realms of absurdity.
On top of that, it was doing so for the first time without series creator and showrunner, Beau Willimon, who departed after the fourth season. Melissa James Gibson and Frank Pugliese took the reigns, and defied the odds to deliver the best, most entertaining, and bonkers season in years.
Stars Robin Wright and Kevin Spacey shine brightest once again, aided thanks to supporting players new (Campbell Scott, Patricia Clarkson) and old (Michael Kelly, Neve Campbell). With a backdrop of war on terror, Russian leaks, and an election it hits close to home - and yet has plenty of moments of sheer craziness as well.
Warning: contains spoilers for all of House of Cards Season 5.
23. I WILL NOT YIELD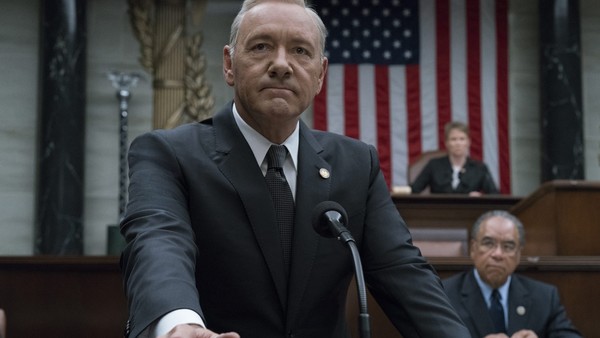 The series begins in the typical quiet fashion you'd image, as Frank Underwood takes the unprecedented step of interrupting Congress, taking the stand to yell the they must have war, and calling everybody in the room and all others standing in his way cowards.
Just incase there was any doubt about what kind of Frank we'd see in this season, this makes it clear he's as dangerous as ever - if not more so. He ends his opening gambit with a repeated shout, which is bizarre - and great - to watch:
"I WILL NOT YIELD! I WILL NOT YIELD! I WILL NOT YIELD!"