How I Met Your Mother: All Halloween And Thanksgiving Episodes Ranked Worst To Best
7. Belly Full Of Turkey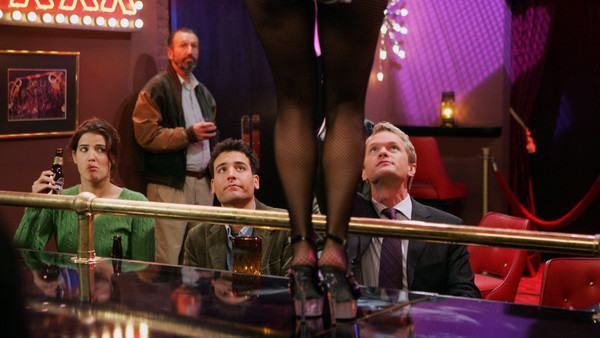 The first How I Met Your Mother Thanksgiving episode features a couple of noteworthy introductions, namely the Eriksen clan and the Lusty Leopard. It's also the first time we learn that Robin is Canadian, which leads to some memorable running jokes throughout the series. Sharp viewers may also recognize this as the episode that revealed the mother's name way back in the very first season.
Unfortunately, everything else here is pretty hit or miss.
While the Minnesota storyline contains some great little gags, like baskiceball and the Eriksen Seven Layer Salad, it also gives us our first glimpse of Lily's tendency to run off whenever things get hard. This led to a couple of pretty frustrating episodes in the second season, and it's no less frustrating here.
On top of that, Lily and Marshall both feel fairly tone deaf. Perhaps Lily and Judy would have fewer problems if Marshmallow and Lilypad hadn't decided to air all of their relationship issues in the middle of an Eriksen family dinner.
As for the rest of the gang, the only interesting storyline is the mystery of whether Barney has a hidden good side. Other than that, the food kitchen story doesn't deliver much besides a manufactured conflict that leads to Ted tossing mushrooms around like a crazy person.