How I Met Your Mother: Progressively Harder Ted Mosby Quiz
Only a true fan will score 100% on this progressively harder Ted Mosby quiz.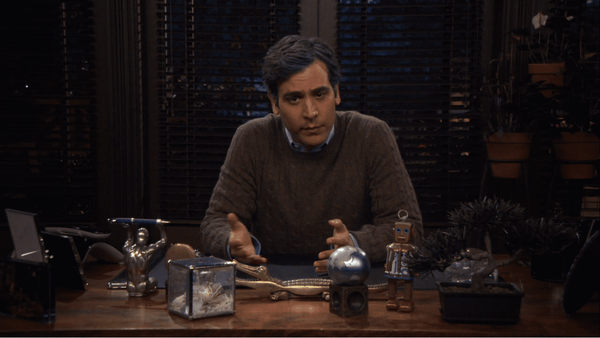 The adventures of the MacLaren's gang caught fans' attention back in 2005 and kept us entertained right up until 2010.
We followed the crazy life of a young, romantic and charming bore Ted Mosby and his group of friends, Marshall Eriksen, Robin Scherbatsky, Lily Aldrin and Barney Stinson.
The story began when Ted, in the year 2030, recounts to his son and daughter the events that led him to meet their mother. Throughout the years, he went on a twisted journey filled with disastrous relationships. But the architect did not give up and kept looking for "the one".
How I Met Your Mother presents Ted as a sweet, special guy who should be endeared to us by his sensitive desire for a blissful happily ever after. He is basically a gender-swapped version of the classic starry-eyed female heroine from so many sitcoms and romantic comedies - idealistic, vulnerable, and looking for his soulmate.
Just how well do you remember Ted Mosby – the architect? Only true fans will score 100% on this progressively harder Ted quiz.
Answers at the end!
1. Which Actor Voiced Future Ted?