How I Met Your Mother Quiz: Marshall Eriksen – Is It A Lie?
How well do you remember Lilipad's Marshmallow?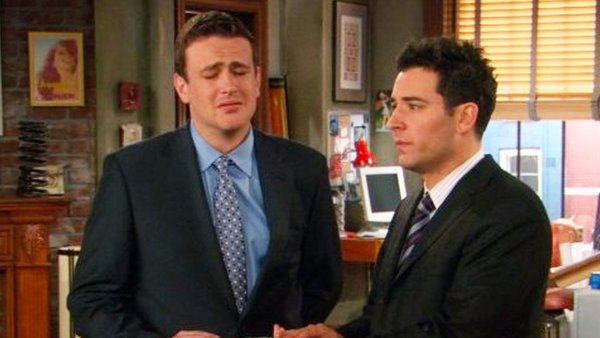 How I Met Your Mother is the incredible story of love and great friendship. It had a very warm and cozy atmosphere and stunningly balanced the mix of top-notch humour and intense drama. It's a firework display of brilliant screenplays, the likes of which you won't find on any other show.
Filled with excellent humour and memorable moments, it's impossible not to love HIMYM. The endless talent of its screenwriters and its actors, who flawlessly reincarnated as their characters, made fans crave more. But let's focus on one character inparticular who is often seen as a fan-favourite. Marshall Eriksen.
Marshall is kind, naïve, and infantile. At the same time, he is a good husband who does everything for his wife. Many call him henpecked, yet he is just a loving man. It always seemed to the viewer that Marshall was an indecisive person who couldn't do anything. A kind, big guy who often got into trouble because of his lack of confidence in anything. But over time, he grew up beyond recognition and became an incredible father.
The question we are asking today is just, how well do you remember the Marshmallow? Can you guess which statement is a lie and which is not? Let's see...
1. Marshall Licks The Aeroplane Before Take Off So It Does Not Crash.