It's Always Sunny In Philadelphia Guest Star Quiz: Can You Remember Who Played Them?
Can I offer you a nice egg in this trying time?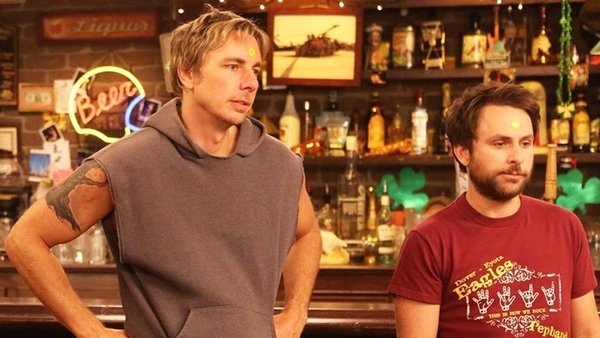 Thanks to the degenerate, borderline sociopathic exploits of The Gang, It's Always Sunny in Philadelphia has carved out an inimitable niche in popular culture.
It almost beggars belief that a show featuring storylines as shocking as faking an infant child's death to secure benefits or setting a Mexican immigrant family's house on fire, is critically acclaimed as one of the greatest comedy shows of all time, highlighted by the fact that it is the longest running live-action sitcom in television history.
Another thing that highlights the incredible success of It's Always Sunny is the slew of instantly recognisable celebrities that have literally requested to play some part in the show; look no further than the show runners of Game of Thrones, David Benioff and DB Weiss, actively campaigning to write an episode for the depraved comedic masterpiece. They eventually got their wish with "Flowers for Charlie" which casually boasts a rating of 8.7 on IMDb.
Writing aside, the renowned duo are not the only A-listers to have had some input into It's Always Sunny. Over the years, the show has seen a host of instantly recognisable faces feature in guest roles; can you remember the more prominent cameo appearances?
1. Schmitty