J.J. Abrams Will Direct Meryl Streep In The Nix TV Series
Hello, Emmys!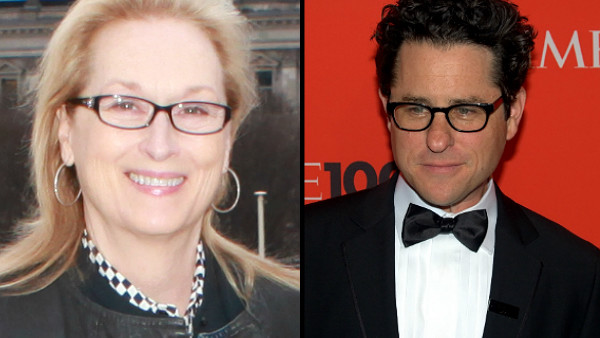 How do you follow up directing Star Wars: Episode VII?
It's something facing J.J. Abrams, and while he may have plenty of producing gigs lined-up through his Bad Robot company - including next year's intriguing The God Particle - his next move as a director is a return to TV, and a team-up with none other than Meryl Streep.
As reported by Deadline, the pair are working on a TV series based on The Nix, Nathan Hill's recently published novel. It tells the story of a woman who gains national media attention after throwing rocks at a conservative governor on the presidential campaign trail, and her estranged son who uses this as an opportunity to advance his own career.
It sounds pretty interesting anyway, but the idea of this being a mini-series starring Streep and with at least some episodes directed by Abrams makes it really exciting, and it definitely sounds like the sort of role the Oscar-fave could sink her teeth into - earmark this one for Emmys whenever it does make its way to the screen.
It's Abrams first foray into directing television since 2010's short-lived Undercovers, although he is an executive producer on the upcoming Westworld, and for Streep it's her first leading role on TV since 2003 (which, funnily enough, resulted in an Emmy award...).
There's no word yet on a release date or even where this might land, but given the cost of both Abrams and Streep, it's very likely to be somewhere such as Netflix or HBO.