Lucifer: Progressively Harder Lucifer Morningstar Quiz
How well do you know the fallen angel, the devil, the one and only Lucifer Morningstar?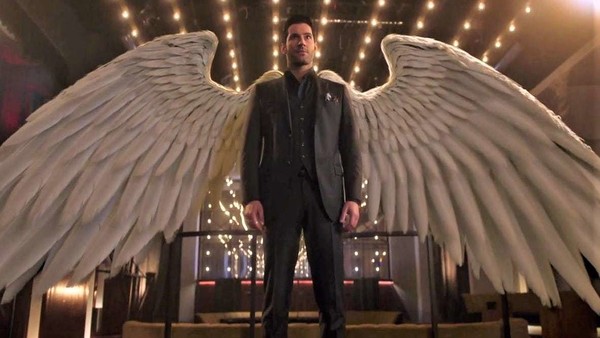 Lucifer is currently one of the most popular supernatural crime-solving tv series around. Starring The Devil himself in the titular role, Mr. Morningstar arrives on earth after getting fed up with ruling Hell and torturing evil soles there.
On a planet inhabited by humans, Lucifer indulges himself in his most favourite activities - drinking, getting high, women, and last but not least playing the piano. Lucifer however soon meets Detective Chloe Decker, and everything in his life changes. The Devil joins LAPD as its civilian consultant and becomes Detective Decker's partner.
From there, things get interesting for The Lord Of Hell as he starts to fall in love, but sadly enough, he fails to admit those feelings to not only the detective but also himself. Lucifer is constantly trying to get more open with his feelings with the help of Dr Linda Martin.
Now, you don't have to have watched every episode of Lucifer to become a fan of Mr Morningstar's charm. If you've only watched one or two, you must have fallen in love with Luci's dashing, kind, and bursting with a devil-may-care attitude. However, if you've seen every episode more than once, prove you're his ultimate fan by acing this quiz.
Answers at the end!
1. What Was Lucifer's Name Before He Rebeled?