Marvel's Luke Cage: 44 Easter Eggs You Probably Missed
Sweet Christmas!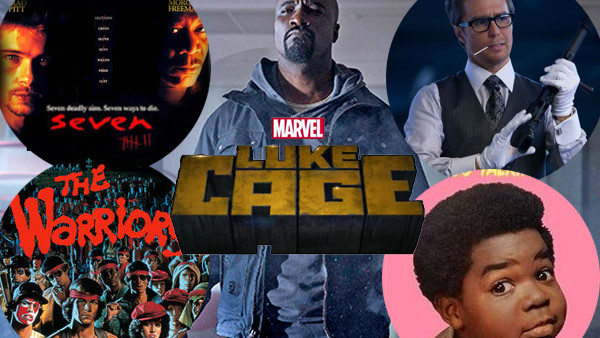 By now it's almost a cliche to say that Netflix and Marvel have done it again: so far they've made four shows, and every one of them has been incredibly entertaining, extremely well made and crucially, leave fans wanting more from this particular, more grown-up arm of the MCU.
The latest show is something entirely different, eschewing the hard-boiled noir of Jessica Jones and the gritty violence of Daredevil for something more like a homage to blaxploitation that still retains something of Marvel in there. That is a hell of an achievement.
Inevitably, the show is rife with Easter Eggs, references and homages, as well as some eye-catching cameos, and picking through the 13 excellent episodes for them is a hugely rewarding experience. If this doesn't make you want to go back and read more Luke Cage and more Defenders comics, there's something wrong with you.
Here are all the biggest and best Easter Eggs and references in Marvel's Luke Cage...
44. "I Don't Curse!"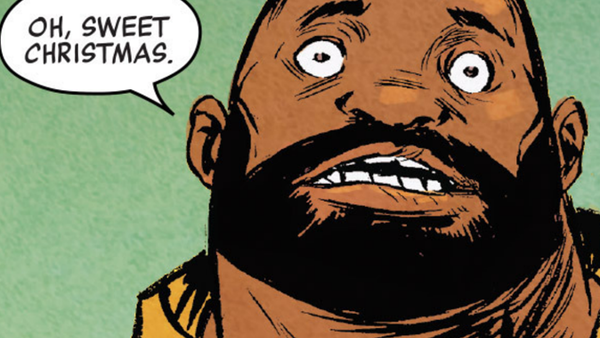 Swearing in the early episodes of Luke Cage is a big deal: it's one of Pop's cardinal sins (as written on the walls of his barbershop), but it's also a principle that Luke Cage has built his crime-fighting career on. In the first episode he says he doesn't curse and has no need for Pop's curse jar.
He doesn't use profanity where possible, preferring the far more ridiculous "Sweet Christmas!" (though it doesn't happen as often as you might think in the series). And it's always been that way in the comics, where Power Man has traditionally gone with nonsense like "Fiddle-Faddle" or "Knick-Knack-Paddy-Whack" (if he's particularly irate).
It's actually also a riff on Marvel's no swearing rule, which they've actually relaxed here. This is Netflix and R-rated territory after all, even if the previous series have avoided more than a single F-bomb each (and Luke Cage edits out a lot of Mufuggers in a Wu-Tang Clan song). But they swear here a lot more than expected, so it's very tongue in cheek.