Marvel's Runaways Is Becoming A TV Series On Hulu
Could this be a runaway success?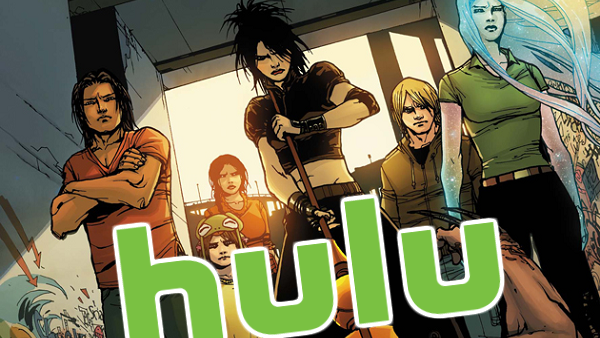 Yet another Marvel TV show is coming to a major online streaming service, but this time it isn't Netflix.
Instead it's Hulu who are getting in on the small screen Marvel action, with a deal agreed to make a TV show based on comic series The Runaways.
It centres on a team of diverse, superpowered teenagers, who run away from their parents after discovering they're actually a team of supervillains, and band together to defeat them. The comic series debuted back in 2003, and has become a fan-favourite since then. It's been hotly tipped to make an appearance in the MCU in some way or another, with rumours of a film in either Phase 3 or 4, but TV seems like a good fit for the characters.
It's being brought to television by Josh Schwartz and Stephanie Savage (now there's a comic book name), who created Gossip Girl and will serve as showrunners here. According to Deadline, who broke the news, the order is for a pilot, but with additional scripts and an eye towards a full season. Of making the show, Schwartz said:
"I'm a long-time fan of Runaways and couldn't be more excited to bring Brian [K. Vaughan] and Adrian [Alphona]'s characters to life."
Head of Marvel Television Jeph Loeb said of the decision to make the TV show:
"We've known the Runaways' story would make great television, and being lucky enough to have Josh and Stephanie — who have time and again created shows that speak so genuinely to this exact audience — write and produce the series is nothing short of remarkable."
The Runaways joins an ever-growing list of Marvel TV shows, including all of Netflix's Defenders series and ABC's Agents of S.H.I.E.L.D., with a Cloak and Dagger series in development as well.
Are you excited for The Runaways? Share your thoughts down in the comments.
Create Content and Get Paid
---