Marvel's Daredevil Season 2: 32 Easter Eggs You Probably Missed
Everything you need to see from Marvel's newest Netflix gem.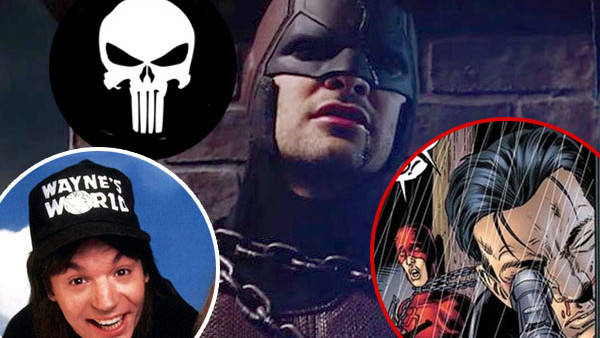 Netflix are quickly making a name for themselves as a rival to HBO in terms of their success rates, and thankfully for superhero show fans, some of their best work has been held back for their work with Marvel. Few could legitimately have predicted that both Daredevil and Jessica Jones would be so universally adored, or that a blacklisted character like The Punisher would be introduced to anything other than disastrous results. If you sneered at his inclusion, you've got a lot of humble pie to eat. All-in-all, despite a slight dip after the explosive first few episodes (when Elektra takes a little too much of the limelight), it's another stunning Marvel Netflix show. And Jon Bernthal's Frank Castle is as brilliant as Vincent D'Onofrio's Wilson Fisk was in the first season. Obviously, Castle's inclusion (and that of Elektra and the Hand) opened up a world of new Easter Egg possibilities and while there have been suggestions that this season was less populated than the first, the references come hard and fast over the 13 episode run. WARNING: Inevitably, lots of spoilers for the entire series follow...
32. The Weird Wayne's World Reference (And Death Wish)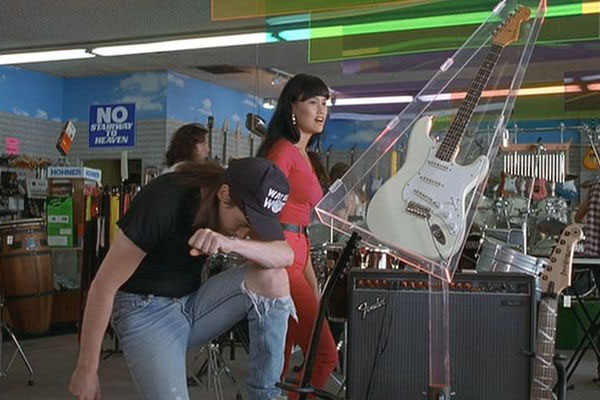 Starting out with a strange one, in the first episode when it is revealed that Nelson & Murdock are broke and are being paid in fruit and baked goods (or "pro banana" as it should be known), Foggy offers a nod to Mike Myer's SNL spin-off Wayne's World. He has been given a pie by a grateful client, and his response - "Strawberry/rhubarb... you will be mine..." - is a nice reference to Wayne's mantra for his guitar. There's also a reference in the first episode to Death Wish, the classic Charles Bronson, which was basically the Hollywood equivalent of Punisher. In both cases it followed a man driven to take on criminals after his family is attacked.