Marvel's The Punisher & Jessica Jones Both Cancelled By Netflix
Netflix's MCU is officially dead.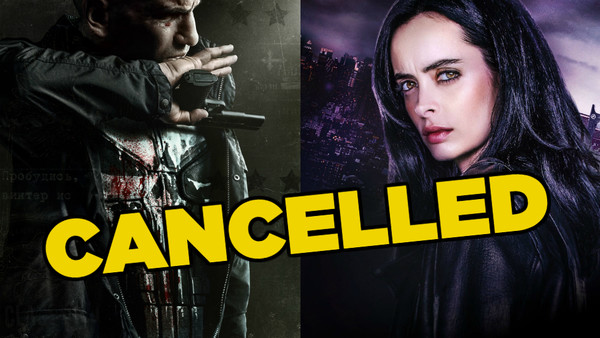 The Netflix MCU is now over for good: both The Punisher and Jessica Jones have been cancelled, joining Iron Fist, Luke Cage, and Daredevil in getting the chop in the last few months.
Deadline have reported news of the cancellations, stating that Jessica Jones Season 3 - which has been filmed - will indeed still air later this year. It's not exactly the most surprising news: the writing was on the wall after Iron Fist and Luke Cage were canned, and then underlined a few times with Daredevil joining them.
There are a number of reasons that've led to the demise of The Defenders shows, including supposed poor ratings (though Netflix rarely releases any such data), the markup cost of making them, that they weren't driving subscriber retentions, and, of course, the spectre of Disney Plus, which will be launching its own MCU TV shows.
The news comes exactly a month after The Punisher's second season debuted, and it's unlikely anything could've saved the show from being cancelled. It's unclear when Jessica Jones will air, although sometime in the summer seems most likely, and after that Netflix and Marvel will go their separate ways. Netflix have just dropped another comic book adaptation, The Umbrella Academy, and have plans in the works with Mark Millar.
In addition to the Disney Plus shows, meanwhile, the MCU on the small screen will soon have the addition of The Offenders, a number of animated shows on Hulu following the same basic outline as The Defenders, with Howard the Duck, M.O.D.O.K, Hit-Monkey, and Tigra & Dazzler getting their own shows before teaming up.
Are you sad to see The Punisher and Jessica Jones go? Let us know down in the comments.
Want to write about Jessica Jones and The Punisher? Get started below...
Create Content and Get Paid
---
James Hunt
NCTJ-qualified journalist. Most definitely not a racing driver. Drink too much tea; eat too much peanut butter; watch too much TV. Sadly only the latter paying off so far. A mix of wise-old man in a young man's body with a child-like wonder about him and a great otherworldly sensibility.
See more from James