MCU: ZEMO Returns In The Falcon & The Winter Soldier
Comics accurate costume for Daniel Bruhl's Civil War villain confirmed.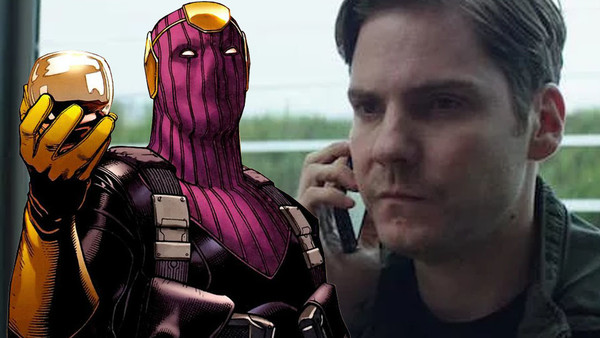 As early as 2020, we're going to be seeing the first Marvel projects on the freshly launched Disney+ platform and it's going to see the return of Falcon - now Captain America - and The Winter Soldier - now just Bucky or even The White Wolf. Quite why Marvel haven't decided to go with the Captain America title remains a little baffling considering their usually incredible marketing decisions, but here we are nonetheless.
The Falcon and The Winter Soldier will land on the streaming service after Black Widow and before Eternals next year and it turns out we're going to see a return for one of the best Marvel villains so far. The Marvel SDCC panel revealed that Daniel Bruhl's Zemo will come out of retirement - well captivity more accurately - to play a key role in the film. Presumably, he's still harbouring some ill-will towards the Avengers despite succeeding in his plan in Civil War.
In Civil War, Zemo was a sympathetic monster of circumstances, driven to extreme action by extreme circumstances (the deaths of his entire family), but in the Disney+ show it seems he's going to become more of a full-fledged villain. And intriguingly, when Bruhl appeared on video during the panel to goad Falcon and Bucky, he was wearing a hood similar to the one he's typically worn in the comics.
He almost wore something similar in Civil War, as early concept designs revealed, but it made more sense for him to be "just a man" in respect of his tragic backstory. That has clearly changed now.
Clearly, Zemo is intent on bringing down the new Captain America, perhaps because of his annoyance at the idea of superheroism being tied so closely to symbolism and the dangers of removing accountability by making heroes a brand? Whether they go that way or not, seeing more of Zemo is no bad thing at all.
What do you think of this news? Share your reactions below in the comments thread.