NBC Orders Series Of DC Comics Comedy Powerless
Who knew DC could be funny?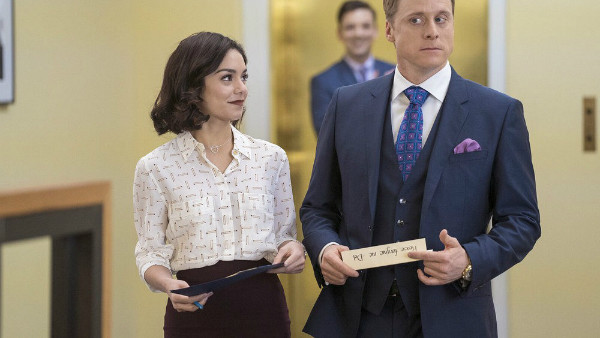 NBC isn't the obvious home for a DC Comicsseries, but the network is now getting in on the superhero act. Sort of.
While they previously aired the short-lived Constantine, without much success (although Matt Ryan was great in the role), they've now picked up the series Powerless (as reported by Variety), which sounds a little bit more fitting for the Peacock.
A comedy series set in the DCComics universe, Powerless focuses on the people who have to clean up after the superheroes. The official synopsis from NBCreads:
€œIn the first comedy series set in the universe of DC Comics, Vanessa Hudgens (Grease Live,High School Musical) plays Emily, a spunky young insurance adjuster specialising in regular-people coverage against damage caused by the crime-fighting superheroes. It€™s when she stands up to one of these larger-than-life figures (after an epic battle messes with her commute) that she accidentally becomes a cult 'hero'in her own right even if it€™s just to her group of lovably quirky co-workers. Now, while she navigates her normal, everyday life against an explosive backdrop, Emily might just discover that being a hero doesn€™t always require superpowers.€
Along with Hudgens, the cast also includes Alan Tudyk (of course known for his role as Wash on Firefly) as her boss Del, Dani Pudi (Community's Abed)as Teddy, and Girls' Christina Kirk as Jackie.
The show sounds like it could be fun, and something different to the usual superhero fare on offer (it's not clear whether any actual superheroes will even turn up on the series). Marvel have a similar show in the works, with ABC ordering a pilot for Damage Control, but it looks like we're getting a full season of Powerless first.
Will you be watching Powerless?Share your thoughts down in the comments.