Netflix Finally Confirms Stranger Things Season 2, Episode Titles Revealed
Return to the Upside Down in 2017.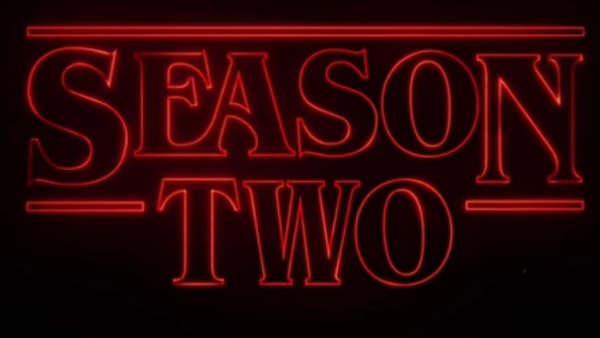 Stranger Things Season 2 is official!
Given the incredible buzz around Stranger Things, it was inevitable that a second season would be happening. However, it was a little, er, strange that the announcement hadn't happened yet, especially since everyone involved with the show basically spoke about it like it was a done deal.
Now, however, Netflix have finally announced that Season 2 is on its way, and we can expect it to hit sometime in 2017. Creators and writers Matt and Russ Duffer are also returning, with an increased run of nine episodes this time around. There's no word yet on which of the cast will be back, but it'd be a big shock if they didn't lock down those kids, given they're such a huge part of the show's appeal, while it wouldn't be all that surprising for Winona Ryder to sign on again as well.
An announcement video has been released to promote the new season (which you can check out below), and promises that the adventure will continue in the fall 1984, and contains what appears to be the episode titles: Madmax, The Boy Who Came Back To Life, The Pumpkin Patch, The Palace, The Storm, The Pollywog, The Secret Cabin, The Brain, and The Lost Brother. Read into those what you will.
Are you excited for Stranger Things Season 2? What do you hope to see happen? Share your thoughts down in the comments. Read our review of Season 1 here.