New Teaser For AMC's Preacher Is Here To Save Us
If there's one network you'd trust to adapt a comic-book...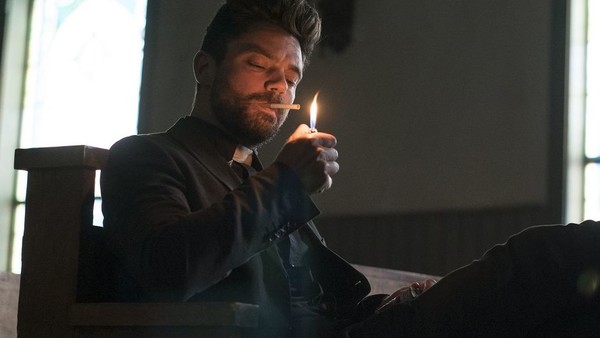 When it was announced that Seth Rogen and Evan Goldberg - two men better know for their work in comedy - would be executive producers on the TV adaptation of Preacher, there was a lot of uncertainty from fans. Minds might well be at ease now though, as AMC's new teaser trailer looks to have captured the tone of the show perfectly.
Preacher, which ran as a comic series ran from 1995 to 2000, centred around a priest named Jesse Custer and his possession by the spawn of a demon and an angel by the name of Genesis. The experience leaves Jesse with the ability to command anyone at his own will without fail. What follows is the journey of Jesse, a vampire named Cassidy and Jesse's badass girlfriend Tulip in their quest to seek answers from God. On this journey is where you meet some really interesting characters, such as 'Arseface' (yes thats his name).
There is a very elusive feel to this teaser, and the audience isn't really given a sense of direction. Each of the three main characters are shown in different scenes of distress, with Joe Gilgun€™s character Cassidy in an aeroplane; blood all over his face and what seems to be a dead pilot behind him. Co-stars Dominic Cooper and Ruth Nega also appear in equally bleak scenarios.
Preacher has been described as a gory, hilarious, religious and very violent show that many believe could be another big breakout AMC show. The pilot was shown at SXSW this year and received very positive feedback with predictions that it'll follow a similar vein of success as the network's other comic-book adaptation, The Walking Dead
Preacher will arrive May 22nd for the US, with a UK release date still unannounced.