Obi-Wan Kenobi - 10 Things You Missed
8. The Wilhelm Scream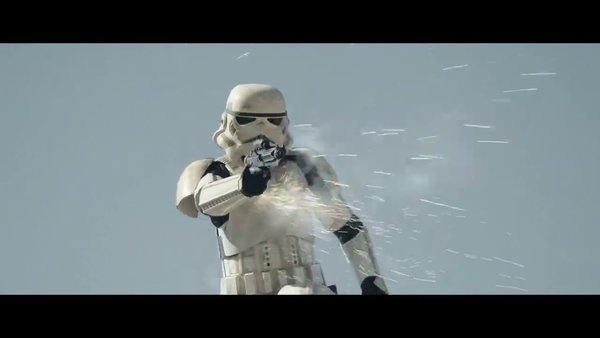 One staple that everyone looks out for in any Star Wars movie or series is the Wilhelm scream. Originally used in the 1951 drama, Distant Drums, the bloodcurdling cry became synonymous with Star Wars when it was used in the original film.
Not only has this sound effect been incorporated in countless other projects, such as Toy Story, Game of Thrones, Breaking Bad, and Indiana Jones, it's been implemented in nearly every Star Wars property as well. Because the sound is as synonymous to Star Wars as lightsabers and the Force, fans were waiting to hear this piercing screech while watching Obi-Wan Kenobi.
But, let's be honest, the Wilhelm Scream sounds so distinctive, it's not a challenge anymore to recognise it. As a result, the showrunners over Obi-Wan Kenobi made it a bit trickier to detect.
While Obi-Wan uses Freck as a human shield in Episode III, he blasts a Stormtrooper, causing him to fall off a ledge. Just before he's cut in half by the laser barricade, he lets out the Wilhelm Scream. Because the sound is muffled, most listeners didn't recognise it.