Only True Friends Fans Can Get 100% On This Monica Geller True Or False Quiz
If you're a true fan, you'll be screaming "I know" to all the answers!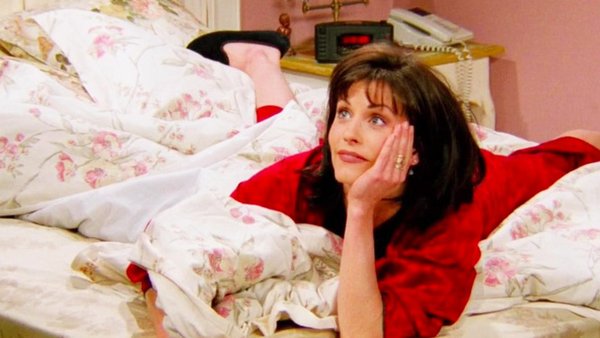 Friends is a sitcom that harbours just about every personality type you can find. You've got the awkward geeks, the unpredictable wildcard, the cool guy with a heart of gold and more. But, there was one character whose uptight personality, cleanliness and stress filled mannerisms bore into the hearts of many, and that was Monica Geller.
This talented chef, loving wife and loyal friend was a tour de force of fantastic humour, charm and memorable moments. Seeing her come to terms with her love life and fighting to climb the ladder of the culinary industry was a tonne of fun, and she changed a lot throughout the show.
In the end, there was so much to know about Monica that it could become a little hard to keep track. Ten seasons is a long time to know a character, and thus, you might not remember everything about her as well as you'd think.
If you consider yourself the truest of Monica fans, this is an excellent chance for you to put yourself to the test and hopefully win a "Geller Cup".
1. Monica Was 27 Years Old In Season One.