Our First Look At Netflix's Most Exciting TV Show Of 2018 Is FINALLY Here
The Superbad reunion is on.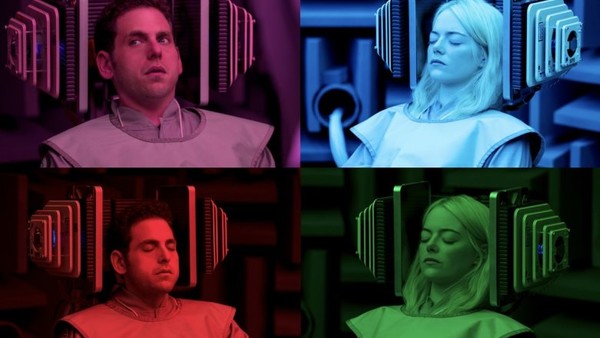 Maniac has long-sounded like a dream project: starring Emma Stone and Jonah Hill, directed by Cary Fukunaga, and offering a mix of comedy and drama that'll be blended into 10-episodes on Netflix, it's been one of the most exciting series on the streaming service's block ever since it was announced over two years ago.
However, there's been little word on the show - which topped our most anticipated list for 2018 - since then, until now.
Netflix have finally given us a proper look at the series, which will reunite Superbad stars Stone and Hill alongside the likes of Justin Theroux (just another reason to be excited), Julia Garner, Sonoya Mizuno, Jemima Kirke, and Sally Field.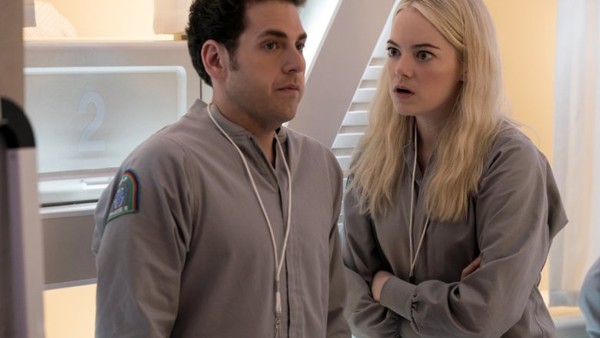 Based on a Norweigan show, the series takes place inside a mental facility, where an experiment allows patients to live inside the fantasy worlds created in their own heads. Novelist Patrick Somerville is writing, and it marks Fukunaga's return to TV four years after he stunned us with True Detective.
No release date has been announced yet, though a summer slot has been rumoured for a while. Hopefully it's sooner rather than later, because this one looks great.
Incidentally, the news comes on the same day Netflix dropped the teaser for GLOW Season 2. The song choice? She's A Maniac...
Are you excited for Maniac? Let us know down in the comments.