Parks And Recreation Quiz: Who Am I?
Only the biggest fans of Parks and Rec will be able to identify all 15.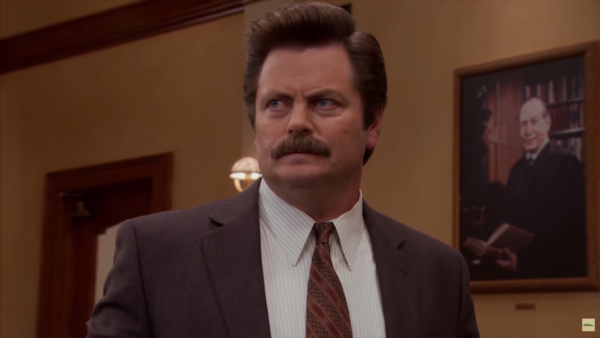 Parks and Recreation was filled with characters who were lager than life.
There was Leslie Knope, whose enthusiasm for public service and breakfast food made her a force to be reckoned with. Ron Swanson, on the other hand, hated local government and preferred to be hunting.
April Ludgate and Andy Dwyer turned out to be the very definition of opposites attract, with April's love of all things kooky and dislike of people in general being totally different to Andy. He might not have ben the smartest person in Pawnee, but Andy's love of life and music made him the perfect people person.
With so many great members of the Parks and Recreation Department, it was hard to choose a favourite.
How well do you know the eclectic cast of characters from Parks and Rec? We've got 15 stars of the show and have given you clues, all you have to do is decide who it is. Some you'll be able to work out straight away, others might need more thought.
Only the biggest fans of Parks and Recreation will be able to identify all 15. Let's see if you can do it.
Don't forget, all the answers can be found at the end of the quiz. Good luck!
1. I Released An Album Called "Hi, Ho Duke".