Parks And Recreation: The Impossible April Ludgate Quiz
Can you remember which luxury department store April once drove a lawnmower into?!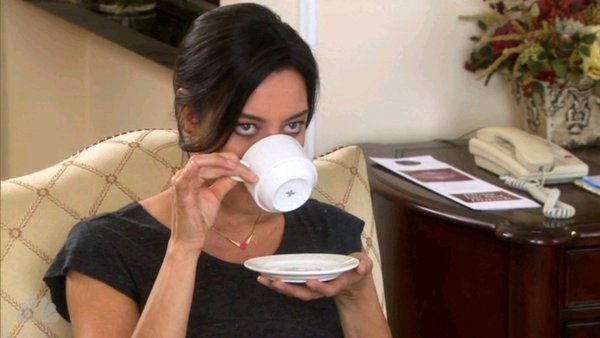 Although Ron Swanson and Leslie Knope dominated Parks and Recreation's biggest moments, one character who probably secretly stole the spotlight away from most was actually April Ludgate.
Played with such misanthropic joy by Aubrey Plaza, in a clear star making turn (no other actor in Parks and Recreation had their careers skyrocket quite the way hers did), April was so fascinating to watch, often chewing scenery with quick-witted quips or her quirky and unique mannerisms.

April Ludgate was probably the character who you would recognise as someone you're either friends with, related to, lived with or, perhaps were actually like her yourself.
But how well do you remember everything that happened to April across the 123 episodes and 7 highly rewatchable seasons she appeared in? Can you remember some of the crazy things April got up to, like which luxury department store that she once drove a lawnmower into or how many meetings she accidentally scheduled for her poor boss Ron Swanson on March 31st... a date she never thought would happen! Or how about what major she created for herself in college?
As always you can find the answers at the very end. April would only approve if you got 100% here.
1. April Once Drove A Lawnmower Through Which Department Store?