Parks And Recreation: The Progressively Easier Ron Swanson Or Leslie Knope Quiz
Will you be able to identify if each of these 12 statements are about Ron or Leslie?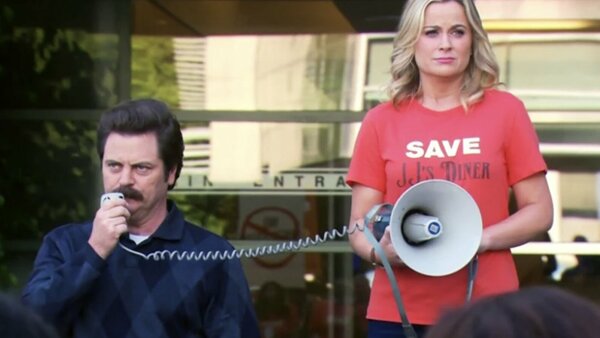 Leslie Knope and Ron Swanson have always been close despite Ron being Leslie's boss.
Although Ron doesn't believe in local government the way Leslie does, he knows that Leslie will do everything she can to do her job well. Leslie on the other hand, respects Ron's opinion and often seeks him out for advice.
It took a lot of the pair to fall out, with Leslie standing up Ron when he was going to ask for a job. The stubborn pair refused to make up until their friends trapped them in the Parks Department together. Of course the pair couldn't stay estranged forever. Leslies even ended up offering Ron his dream job as a Superintendent of the National Park of Pawnee.
Are you the ultimate fan of Parks and Recreation? This quiz features 12 statements about Ron Swanson and Leslie Knope and all you need to do is work out who did what.
Can you remember if it was Leslie or Ron who once dressed up as Batman? Do you know which of the pair's favourite meal is Belgium Waffles?
Only those who have seen all 125 episodes of Parks and Recreation will stand a chance at achieving 100% in this quiz. Let's see how many you can answer correctly!
1. Was Hit By A Bus At 7 Years Old.