Parks And Recreation: The Progressively Harder Leslie Knope Quiz
How much do you know about Parks and Recreation icon Leslie Knope?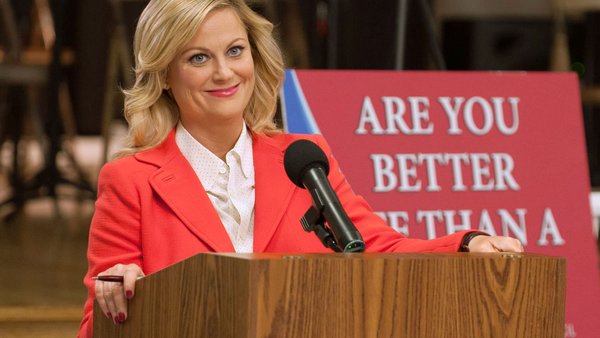 In Parks and Recreation, there is one character who is an inspiration to everyone they work with. Leslie Knope is full of boundless energy and enthusiasm for the government and the good that it can do.
All of Leslie's heroes are politicians; Joe Biden is even at the top of her celebrity crush list. Her love of efficiency and fun make Leslie the perfect work colleague for the reluctant, local government hater Ron Swanson.
It's Leslie's love of her friends that means they are always there for her when she needs them. When her campaign managers left, it was those who she worked with who rallied around to make sure she won. Added to that, Leslie's love for Pawnee has no bounds and she genuinely believes her role in local government can and should do good for everyone in the town.
How much do you know about this Parks and Rec icon? Only the biggest fans of the show will be able to correctly answer all 12 of these questions about Leslie.
Do you remember where Leslie was born? Can you recall the name of her favourite diner? Let's find out just how big of a fan you are of Leslie Knope.
Don't forget, all the answers can be found at the end of the quiz. Good luck!
1. What Is The Name Of The Diner That Leslie Loves?