Peep Show Quiz: Finish These Jeremy Usborne Quotes
"I think she might be... the one."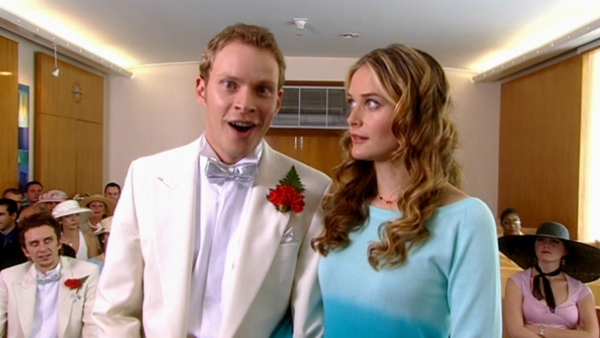 The now-iconic British sitcom Peep Show took the country by storm with its absurd, crude and relatable humour, showcasing the cynicism of British life through the literal eyes of David Mitchell and Robert Webb.
The show follows two characters living together dealing with adult life, played and written by Mitchell and Webb themselves. David Mitchell's Mark Corrigan works at various different places, falling for multiple women along the way in the most pathetic and sociopath ways imaginable. While he does this, Jeremy, Webb's character, stays at home as a self-employed 'musician', making life difficult for Mark every day - all with the help of Super Hans.
Peep Show began in 2003 and ended in 2015. It has since gone down in history as one of the funniest and most iconic British sitcoms to ever air, with some scenes quoted daily, such as the hilarious turkey argument in the Christmas episode. It really is a testament to how talented the Mitchell and Webb duo are, considering they both write and play the 'El Dude Brothers'.
Can you finish the following Jeremy Usborne quotes?
1. "You Realize That Tinned Food Is Just For Crackheads And ____."