Preacher Season 3: 4 Ups & 1 Down From 'The Coffin'
She needs to eat.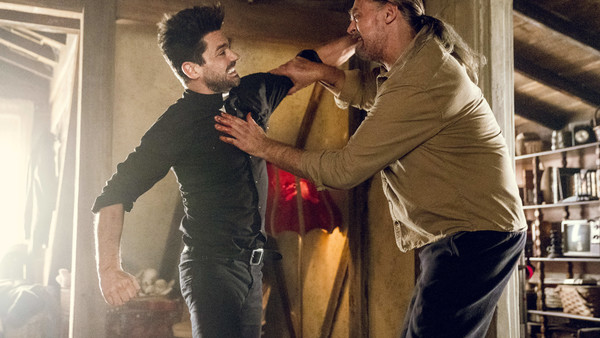 Contains spoilers from Preacher Season 3, Episode 5.
Preacher reaches the halfway point of its current season this week, and Episode 5 finally saw some progression in regards to the Angelville storyline.
Ever since arriving in Angelville, Jesse has done his twisted grandma's bidding. In fairness, L'Angelle did save Tulip's life, so the preacher feels like her owes her. While the new location - and the new antagonist - has given us plenty to laugh at, the narrative of the show has somewhat stalled. But that changes in this week's episode. Jody and TC were up in arms after discovering that Cassidy had escaped from captivity, so the two big men were quick to point fingers at Tulip and Jesse. But it was the series' protagonist that found himself in hot water - so to speak - and we were given a first-hand look at the horrors of Jesse's childhood as he was forced to relive one of his most traumatic memories.
It wasn't only the Angelville storyline covered in The Coffin, however, as the wonderful Herr Starr made a welcomed return to the show. Struggling with Humperdoo - the Messiah - the villain tries to come up with a plan to get Jesse back on side.