Preacher Season 3 Finale: 3 Ups & 1 Down From 'The Light Above'
Too late.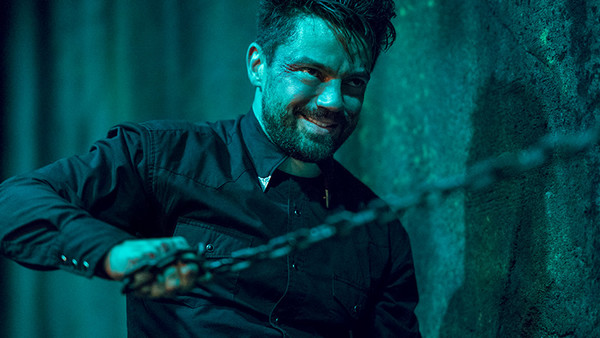 Contains spoilers from Preacher Season 3, Episode 10.
There have been plenty of ups and downs for Preacher throughout its third season, but the season finale proved to be one of the show's finest - and most explosive - hours yet.
After regaining the power of Genesis in last week's penultimate episode, Jesse Custer made a bee-line for Angelville so that he could put and end to his twisted gran'ma Marie L'Angelle once and for all. The two faced off, but in typical Preacher fashion, there are a few twists and turns throughout the episode for the foes.
It wasn't just Jesse that had a lot to deal with either, as Tulip, Eugene and Hitler found themselves with an opportunity to escape their captors, and God (finally) showed up again. Elsewhere, Cassidy's feud with Eccarius met a predictable end, but it gave us some great moments along the way.
The hit AMC series is still on the bubble, having not been renewed for a fourth season. However, if the finale showed us one thing, it's that this show has plenty of life left in it yet.