Rick & Morty Or Futurama Quiz: Who Said It - Rick Sanchez Or Professor Farnsworth?
Can you tell your 'good news' from your 'wubba lubba dub dub'?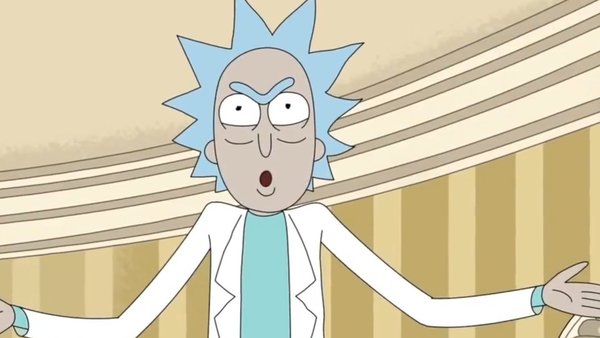 Without a doubt, Rick And Morty is one of the most popular animated shows of all time and stands firm as the one of the highest-rated shows on IMDb. Only a few other animated shows can compete with its brilliance, and one such fan-favourite show is Futurama.
While both shows are comparable on the quality of content and genius writing, they even share similar kinds of narratives. Both shows are known for their too-clever-for-their-own-good storylines, time travel and alternate universes, and a mad scientist that just wants to watch the world burn - yes, we're talking about Rick Sanchez and Professor Farnsworth from their respective shows.
One is a 150+ year-old mad scientist bunking with his much younger uncle, and the other is the smartest man in the universe, accompanied by his dumb grandson. See the similarities? What else do these crazy iconic characters have in common? They are both downright hilarious.
With Professor Farnsworth's happy-go-lucky suicide missions for the Planet Express crew to Rick Sanchez's alien encounters, both Futurama and Rick & Morty are as brilliant as they are thought-provoking. And in their unique journeys, each character has assembled a legendary lineup of the most quotable lines in television history. So, here's a quiz to celebrate those iconic quotes.
Can you tell Hubert J Farnsworth and Rick Sanchez apart from these quotes alone?
1. "I Was Born In Prison And I'll Die In Prison."