Riverdale Quiz: How Well Do You Really Know Archie Andrews?
How well do you really know the ginger heart throb of Riverdale?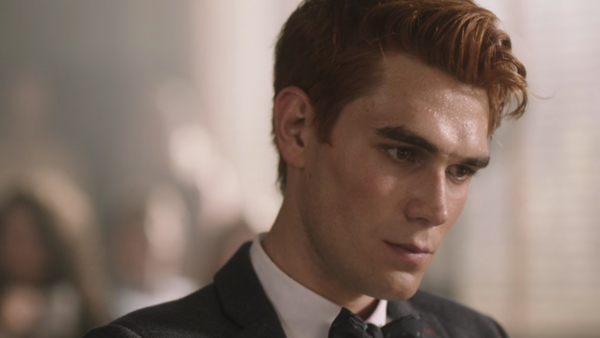 Riverdale is The CW's hit TV show based on the iconic Archie comics that first were published in 1939.
The TV version however is very different from the comics. Full of sex, violence, and LOTS of murder, Riverdale would rival NCIS for the numbers of bodies being dropped.
At the centre of all the murder and mayhem is Archie Andrews, Riverdale's favourite (well to some) ginger. Archie doesn't want to follow in his father's footsteps and instead wants to pursue his passion for music. However, Archie soon realises that Riverdale has other things in store for him.
Over the course of five seasons. Mr. Andrews always seemed to find himself at the centre of the most weird and cryptic mysteries. He wasn't alone however, with the help of Betty, Jughead, Veronica and many other friends, he somehow always managed to come through any impossible situation.
In this quiz, we take a look back at Archie's time in Riverdale. The lover Archie, the friend Archie and also the enemy Archie. Be warned however, this quiz is not for the casual fan. Only diehard Riverdale fans can even come close to scoring 100% on this quiz!
1. Who Has Archie NOT Kissed?