Schitt's Creek: Good Luck Achieving 100% On This David Rose Quiz
This quiz will make you say "Ew, David!"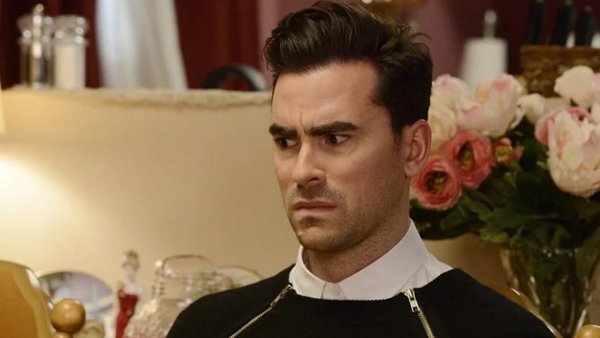 If one sitcom has gained a massive fanbase in the past few years and has bagged several prestigious awards, then it has to be Schitt's Creek.
No one could have ever imagined that a sitcom dwelling from humble beginnings would take the Emmy's by storm and create a record. And the credit bottles down to exceptional writing from the father-son dream team of Eugene and Dan Levy.
The story revolves around the struggles of the super-rich Rose family as they go bankrupt and end up relocating to a small town they bought as a joke. Their everyday struggle and mishaps create some of the most iconic moments leading to hilarious situations.
And even though the hit Canadian sitcom is ultimately more of an ensemble comedy, inarguably, the main character is the spoiled Rose son David, played with a winning mix of ridiculous snark and campy charm by Dan Levy.
Throughout the six seasons, fans witness David developing a soul, finally coming to terms with his own vulnerabilities and eventually finding love with his husband, Patrick. David's transformation (just like Alexis) is one of the driving plots of the storyline, and inarguably the most organic character development portrayed on a television show.
Just how well do you remember David's antics for Schitt's Creek's six seasons, from his relationships to his job, his colourful past, and everything in-between?
1. In Which Year Did Johnny Buy Schitt's Creek For David As A Birthday Gift?