Schitt's Creek Quiz: The Ultimate Episode Quiz
How well do you remember the episode titles from the six seasons of Schitt's Creek?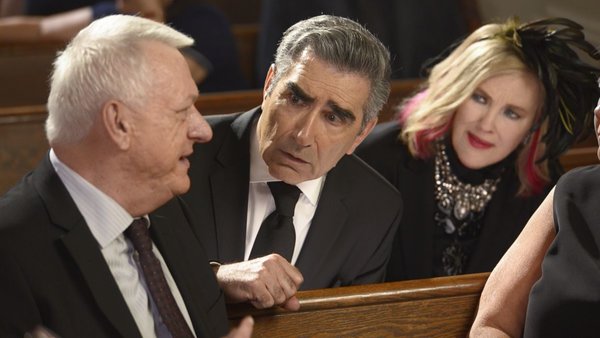 If you've ever found yourself mindlessly browsing through new shows to binge, you should definitely start or rewatch the fabulous Schitt's Creek.
Father and son Eugene and Daniel Levy are the creators and stars of this comedic Canadian series. Throughout its eighty-episode run, the sitcom had many amusing and touching scenes that its fans (aka Schittheads) fell in love with. It's no wonder Schitt's Creek has received numerous nominations in addition to nine Emmy wins. This show has unquestionably earned the reputation and notoriety of being among this generation's most loved recent sitcoms.
The plot revolves around the once wealthy Rose family, who have been suddenly deprived of their fortune and have fled to the small town of Schitt's Creek, which Johnny thankfully purchased in 1991 as a joke for his son. Within the six seasons, we experience the hilarious mishaps of the family as well as the heartwarming moments.
Let's take a look at how well you remember the episode titles of this beloved series. Can you recall all names of the Schitt's Creek episodes? Beware, as some questions may leave you stumped!
Remember, no cheating.
1. The Wedding