Schitt's Creek Quiz: Which Episode Is The Highest Rated?
Can you figure out which Schitt's Creek episode was more popular? Let's find out!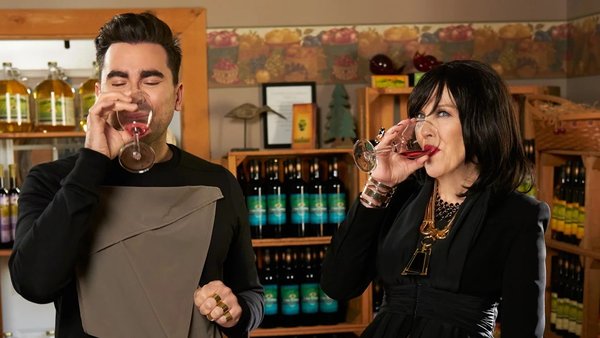 This Emmy award-winning comedy series created by the Levy family is hilariously heartwarming.
Schitt's Creek, which premiered in 2015 and ended in 2020, was a fantastic adventure for both the Rose family and the audience. The series begins with the Rose family business being swindled by the business manager, leaving the family penniless and lost of all assets. Well, apart from an old town which Johnny bought as a joke birthday gift for David.
Within this riches-to-rags sitcom, we join the Rose family as they navigate their newfound lifestyles in Schitt's Creek. Throughout the six seasons, each family member realises that money can't buy everything as they develop as individuals learning more about themselves and those around them. Even though the series has concluded, it is safe to say that Schitt's Creek has earned its name as one of the most iconic sitcoms of the 2010s!
This fan-favourite series includes eighty episodes in total, but can you tell which ones are the top-rated? Using the IMDb rating system, this quiz will test your memory of which Schitt's Creek episodes are the most popular.
Can you get a perfect score? Let's put that to the test!
1. Which Episode Is The Highest Rated?