Schitt's Creek Quiz: Who Said It To Alexis - Ted Or Mutt?
Aw...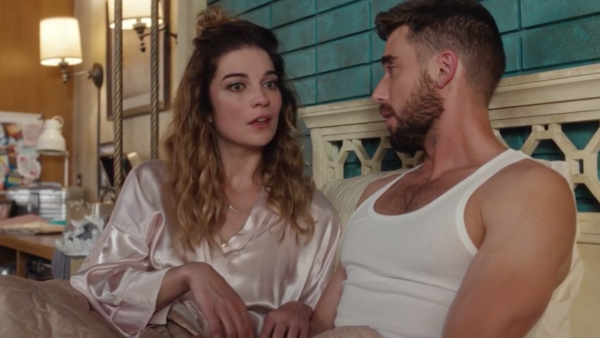 Oh, Alexis Rose - this world-traveling socialite, former child actor, former teen model, businesswoman, and public relations manager had a long list of lovers in her sophisticated life. She studied love in all its manifestations, meeting ship heirs and celebrities, sultan's nephews, and Thai drug lord. She taught us mere mortals the true art of romance.
The show begins with her relationship with a never-before-seen Stavros, then follows with a brief engagement and a fading romance with various boys, only to find herself alone in the series finale.
Despite having a many relationships, the most notable are with the local hippie, Mutt Schitt and the city veterinarian, Ted Mullens. She oscillated between the two men for the first few seasons - even turning down two marriage proposals - before taking some time to focus on herself. Go Alexis!
Fans have yet to find out if Alexis' love was Ted or Mutt, but what we want to know today is, just how well you remember their time with Alexis over the years. Can you guess who said the following lines to Alexis - was it Ted or was it Mutt? Let's find out!
1. "It's Just I Do Beat My Laundry Against Rocks."